On-demand Recording
Fortifying Your Security Frontline with Awareness Training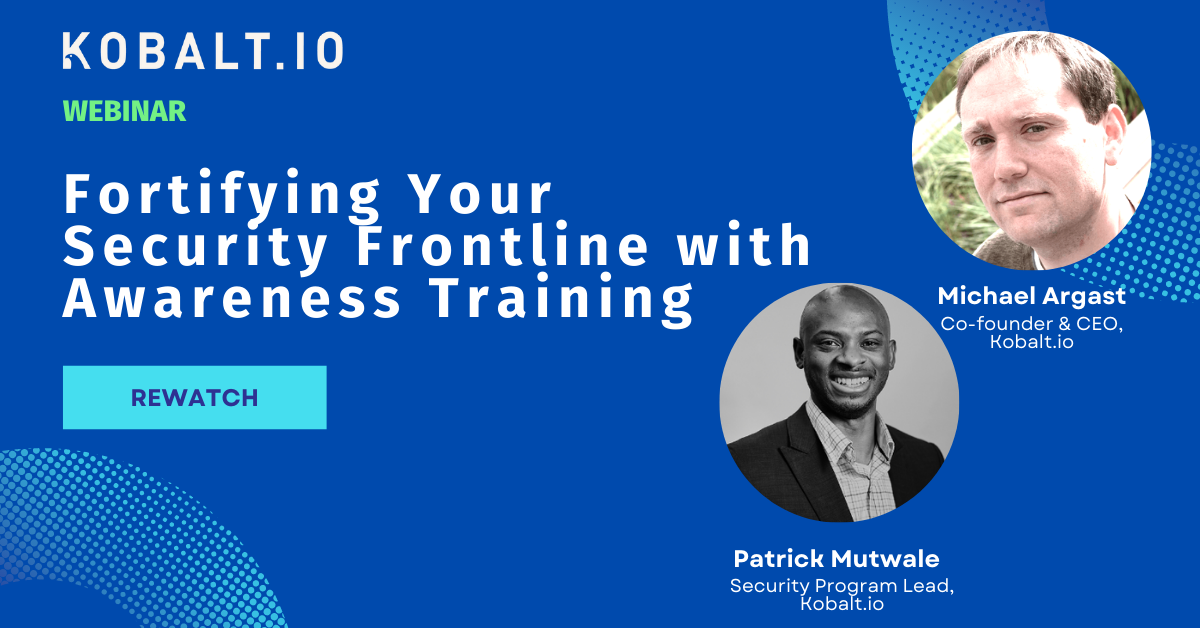 Cyber security in the workplace has become increasingly critical as more organizations migrate to cloud services. As adoption of digital channels and work from home initiatives have grown exponentially, so too has the number of phishing attacks, business email frauds, data breaches and ransomware attacks.

It is essential to approach security awareness training as more than a compliance checkbox exercise in order to effectively develop a competent workforce that is ready to handle cyber threats. In this webinar, Michael Argast, Co-founder and CEO of Kobalt.io and Patrick Mutwale, Security Program Lead, will discuss:

-Best practices for cybersecurity awareness training
-Building a culture of awareness
-How to create an employee-centric security awareness program
-The success of creating an ongoing awareness program

Join us as we explore ways and critical components to establish a successful security training program for your team to adapt to emerging threats.