Navigating Security Questionnaires, Compliance and Closing the Deal
If you're selling to large enterprise, government or other regulated industries, you'll have come across the dreaded "security questionnaire" or complex security contractual terms. It's a chasm you need to cross in order to be able to close the deal and take your business to the next level, but for those who aren't immersed in security, the technical terms can be complex, the costs uncertain and risks high.
With 20 years of sales, contract and security experience,
Kobalt.io CEO Michael Argast,
has helped dozens of technology firms chart a successful path through contract negotiations and security questionnaires and come out the other side successfully.
In this webinar, Kobalt.io will help you understand:
1. Common and uncommon security questionnaire requirements, terms and conditions
2. How to avoid pitfalls and expensive clauses that can sink your business or crush your innovation
3. Cost effective ways to address specific client needs
4. How to best address the dreaded compliance question - SOC2, ISO27001, NIST 800-53, HIPAA, GDPR or others
5. Working effectively to navigate procurement and come out the other side with a deal that you can deliver
About Our Speaker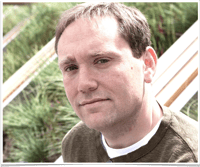 Michael Argast is an experienced cybersecurity professional with over 20 years of industry experience. He is the co-founder and CEO of Kobalt Security Inc., a rapidly growing cloud-focused security services provider.
Kobalt.io works with over 50 cloud-focused technology companies to help ensure the security of their organization and cloud infrastructure. Kobalt.io's experience across AWS, Azure, GCP and a wide range of SaaS services is unique in the security services industry.